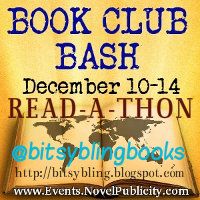 TIME DEVOTED TO READING
I hope to be reading all week!
Monday:
Tuesday:
Wednesday:
Thursday:
Friday:
MY GOALS
I need to finish one book and write the review for my other blog. I also want to finish at least 3 other books that I have put on the back shelf.
BOOKS TO READ
Last to Die (Rizzoli & Isles, #10)
Brother/Sister
Glass
Caught p. 106 of 320
UPDATES
Monday
Number of Books Read Today:
Number of Pages Read Today:
Total Number of Books Read:
Total Pages Read:
Books:
- Finished:
- Started:
End of Day Update:
Tuesday
Number of Books Read Today:
Number of Pages Read Today:
Total Number of Books Read:
Total Pages Read:
Books:
- Finished:
- Started:
End of Day Update:
Wednesday
Number of Books Read Today:
Number of Pages Read Today:
Total Number of Books Read:
Total Pages Read:
Books:
- Finished:
- Started:
End of Day Update: 
Thursday
Number of Books Read Today:
Number of Pages Read Today:
Total Number of Books Read:
Total Pages Read:
Books:
- Finished:
- Started:
End of Day Update:
Friday
Number of Books Read Today:
Number of Pages Read Today:
Total Number of Books Read:
Total Pages Read:
Books:
- Finished:
- Started:
End of Day Update: