I know..they all say "Never Judge a Book by it's cover"
The cover is the first thing that normally draws me to a book, then the blurb, then reader reviews. Cover of the Week pays homage to the beautiful and eye catching graphics that grace the covers of our young adult titles.
This week's cover of the week goes to
The Elite (The Selection #2)
Release Date: April 2013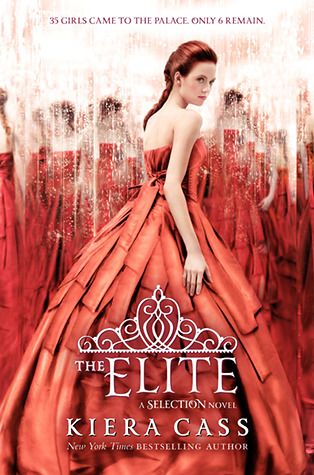 In America Singer's world, a bride is chosen for the prince through an elaborate televised competition. In the second book of the Selection series, America is one of only six girls left in the running. But is it Prince Maxon—and life as the queen—she wants? Or is it Aspen, her first love?