I know..they all say "Never Judge a Book by it's cover"
The cover is the first thing that normally draws me to a book, then the blurb, then reader reviews. Cover of the Week pays homage to the beautiful and eye catching graphics that grace the covers of our young adult titles.
This week's cover of the week goes to
Dance of the Red Death
Release Date: April 2013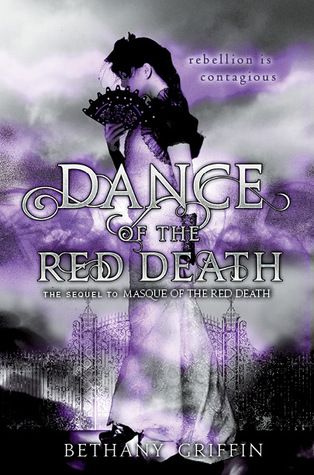 ethany Griffin continues the journey of Araby Worth in Dance of the Red Death—the sequel to her teen novel Masque of the Red Death.

In Dance of the Red Death, Araby's world is in shambles—betrayal, death, disease, and evil forces surround her. She has no one to trust. But she finds herself and discovers that she will fight for the people she loves, and for her city.

Her revenge will take place at the menacing masked ball, though it could destroy her and everyone she loves…or it could turn her into a hero.

With a nod to Edgar Allan Poe, Bethany Griffin concludes her tragic and mysterious Red Death series with a heroine that young adult readers will never forget.